Our Commitment
We create an environment where everyone has a sense of belonging and can thrive to be their best selves.
Our Mission
Our focus on Diversity and Inclusion is at the heart of our values.
We foster a culture of inclusion with a set of principles that run through an employee's entire life at the Company.
At Ralph Lauren we are committed to:
Seeking out increased talent diversity and ensuring equal opportunity for career development and growth.

Empowering our people through our employee-led groups: Diversity & Inclusion Teams and Community Groups- where RL employees can share their stories, listen to others', advocate for its members' needs and shape the future of Ralph Lauren. Today we have over 2,000 members taking a role in strengthening our culture.

Supporting conscious inclusion by ensuring open dialogue, knowledge through education and leadership accountability.

Celebrating all diversity of people and backgrounds through recognition and employee engagement centered on heritage month activities, diversity philanthropy and community investment.
All our employees, consumers and stakeholders provide a unique set of strengths and diversity of thought.
We have five global pillars of focus: Multicultural, Disability, Gender, LGBTQIA+ and Multigenerational.
"Focusing on inclusion and diversity is not only good for business and for our teams; it's also our moral obligation. Everyone has an inherent right to a dignified human experience and expansive opportunity. Nobody should be stereotyped, silenced or overlooked. Ralph and I aspire for all of us to simultaneously stand together for our values whenever they are tested and become the microcosm of the culture we seek in the world around us "
-Patrice Louvet, CEO
Taking Action on Diversity and Inclusion
Ralph Lauren is a proud member of the CEO Action for Open To All™, Diversity & Inclusion™, Parity.org™ pledge, and the UN Human Rights LGBTI standards of conduct for business. We recognize that diversity and inclusion are multi-faceted issues and we believe we need to address the concerns and needs of our diverse employees and customers honestly and head-on – increasing equality for all.
As we pledge to take action, we are committing to:
Continue to make our workplace a trusting environment to have complex and sometimes difficult, conversations about diversity and inclusion.

Continue to implement and expand unconscious bias education.

Continue to implement strategic recruiting practices to increase the diversity of our leadership. In line with our Parity.org pledge, all interviews for open VP and above positions will include qualified female candidates. As of 2019, we are extending this commitment to include interviewing diverse candidates for every open VP and above position.
" We are committed to fostering a culture where diverse experiences and perspectives are welcomed and nurtured, because we believe that a more inclusive environment makes for a better business. "
- Roseann Lynch, Executive Vice President, Chief People Officer
Our Diversity and Inclusion progress
Recognizing that diversity and inclusion are critical to our success is just one step. It's our action and efforts that lift goals to reality. You can see our 2019 demographic representation below.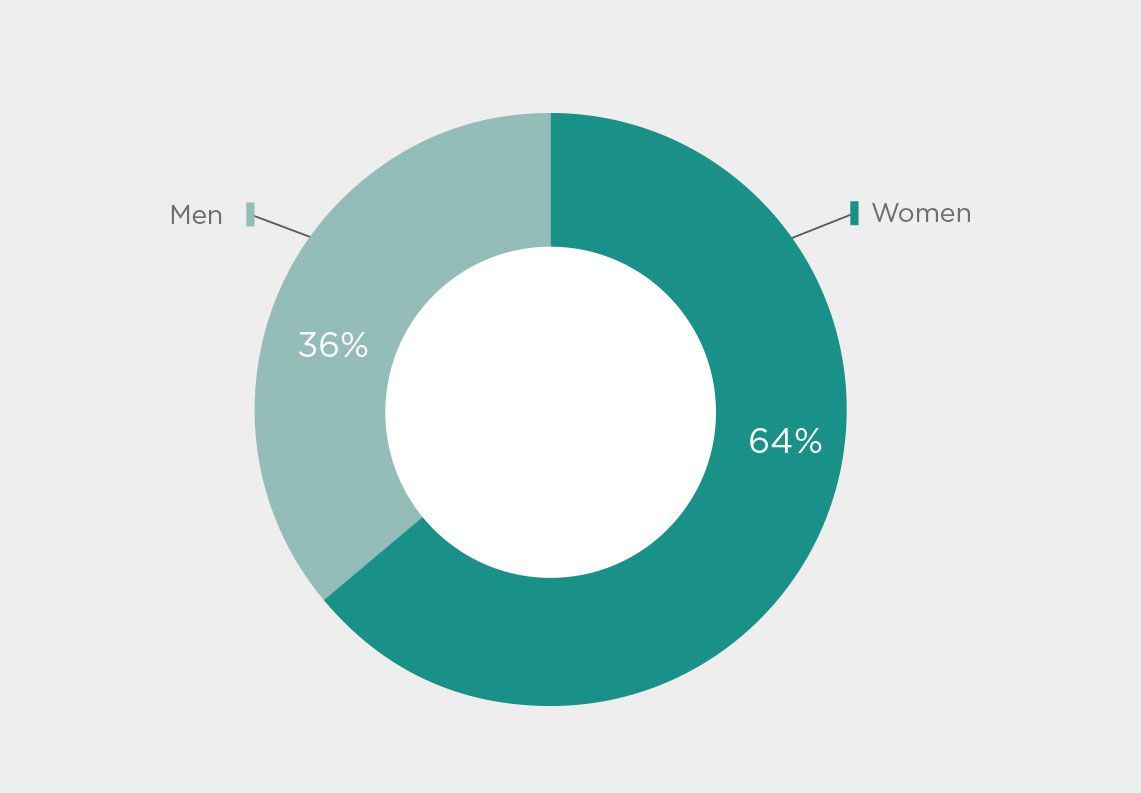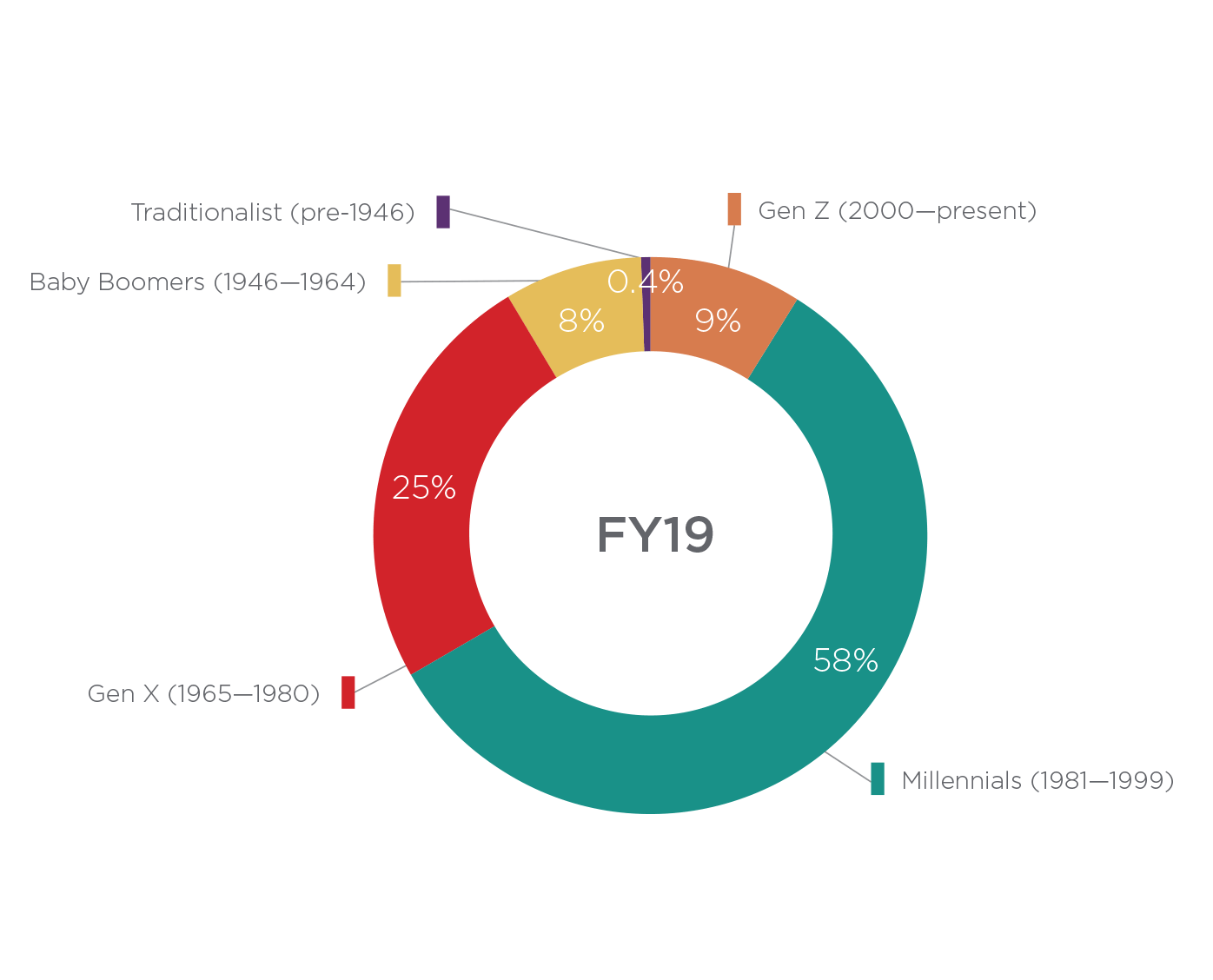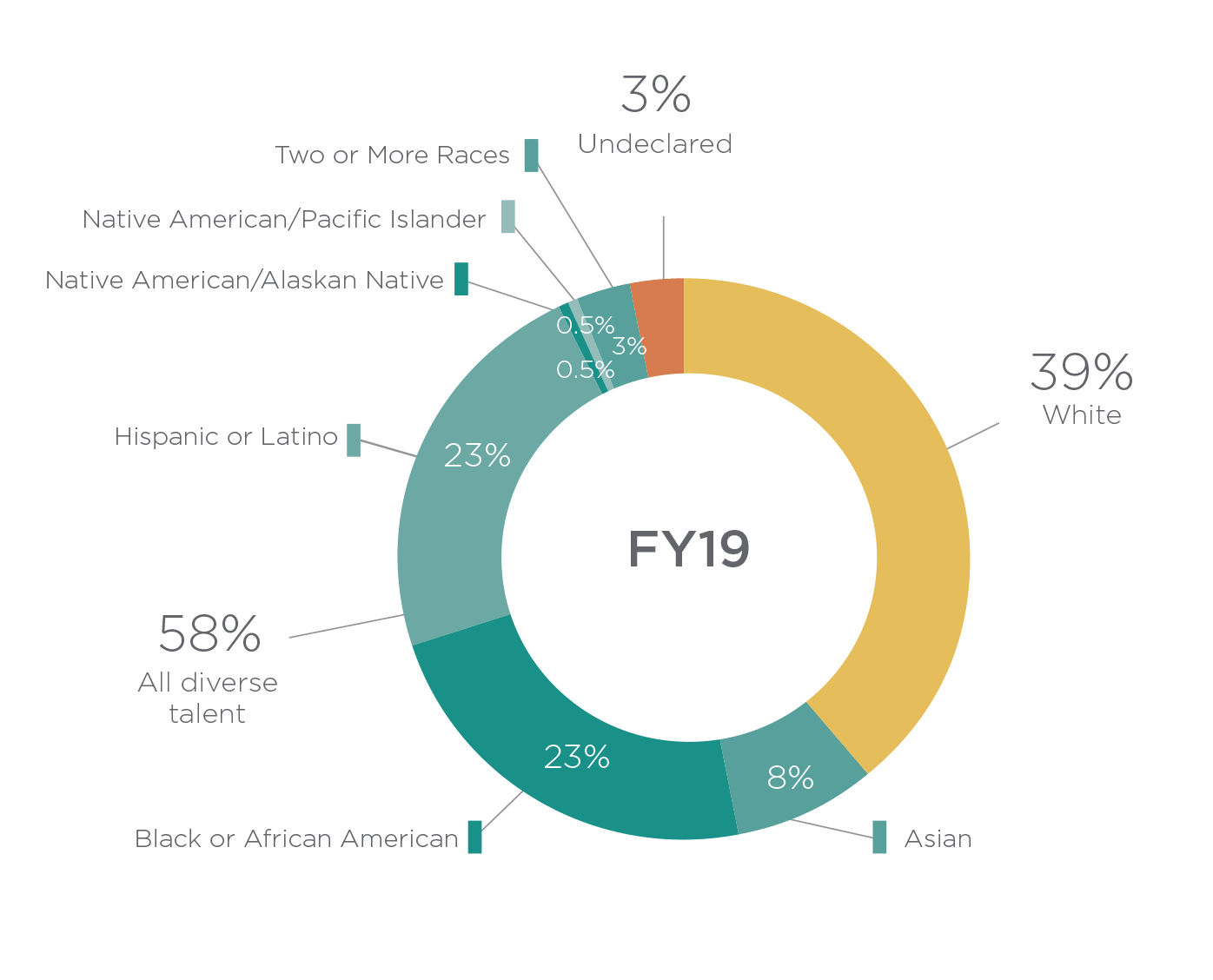 *All represent data as of March 30, 2018